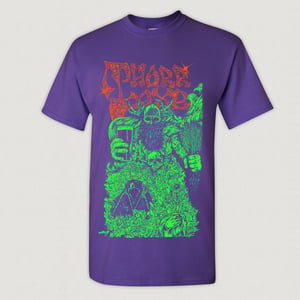 $

15.00
A limited edition version of a design of ours, illustrated by the esteemed David Paul Seymour.
Our former bassist and good friend Jake "Chef" Cullison has been diagnosed with non-Hodgkin's lymphoma and has been undergoing treatment. All of the profits from this design will go directly to Chef to help offset the costs of his therapies.
Screen printed on Gildan brand tee.
Availability
Small - 33% in stock

Medium - 0% in stock

Sold Out

Large - 0% in stock

Sold Out

XL - 0% in stock

Sold Out

XXL - 0% in stock

Sold Out